Regular price
Sale price
$48.00
Unit price
per
Sale
Sold out
44 insightful and accurate messages directly from your Higher Self.

Channeled and created by Joëlle and Sascha.

44 unique and beautiful pieces of art where you can find the guidance and answers that you need in this specific moment.

The booklet inside explains to you how to use the card deck.

Put your intention or question out there, and trust that the cards will guide you.

A beautiful way to connect with your intuition and ask for help from your Higher Self.
Shipping

We ship from The Netherlands and we will make sure that you receive your Card deck as soon as possible.

And these are the shipping times:

Netherlands: 1 - 2 business days

Belgium & Germany: 2 - 3 business days

Europe: 3 - 5 business days

Outside Europe: 3 - 6 business days
Dimensions


Box
 140MM X 102MM X 45MM



Booklet
 128MM X 90MM 



Cards
 90MM X 128MM
View full details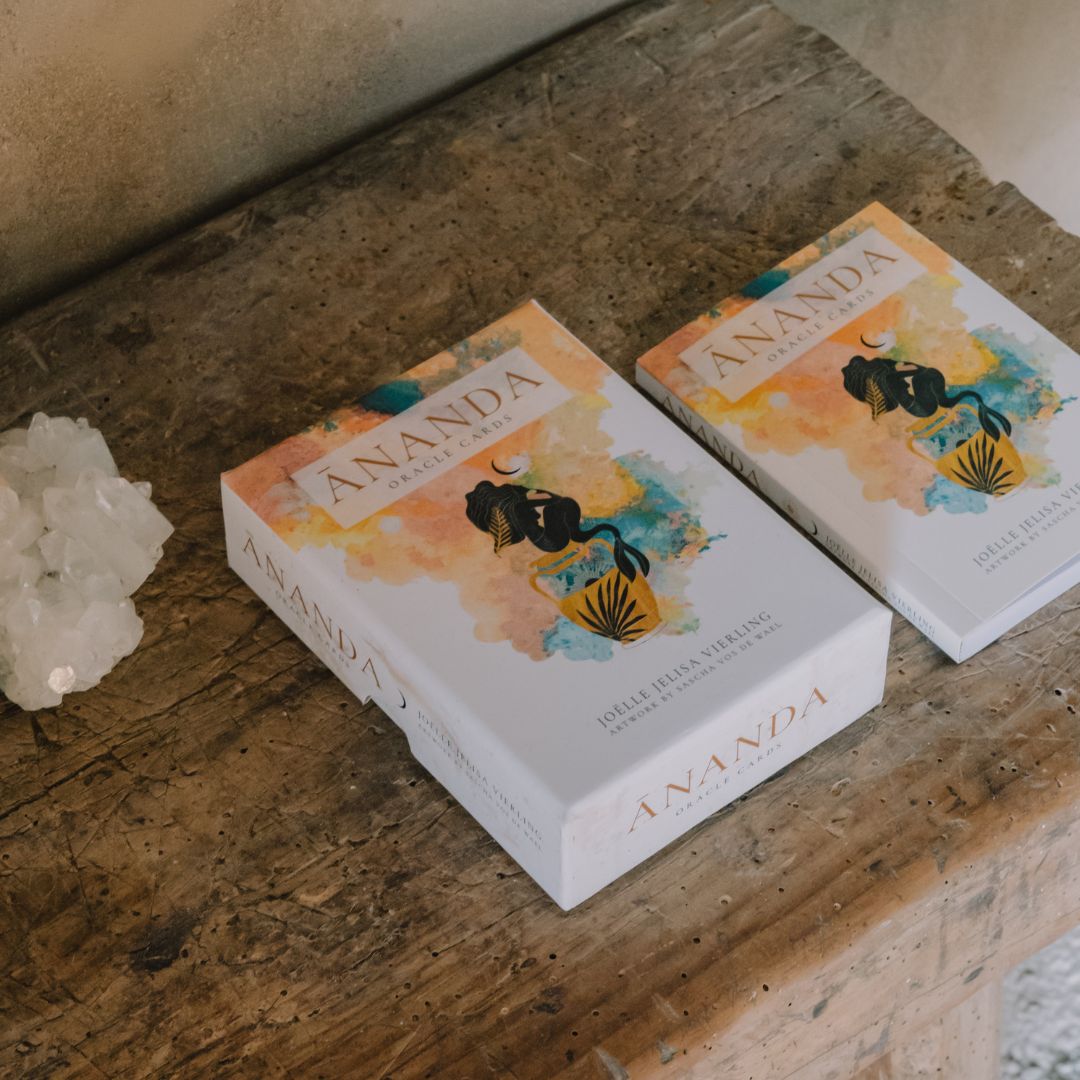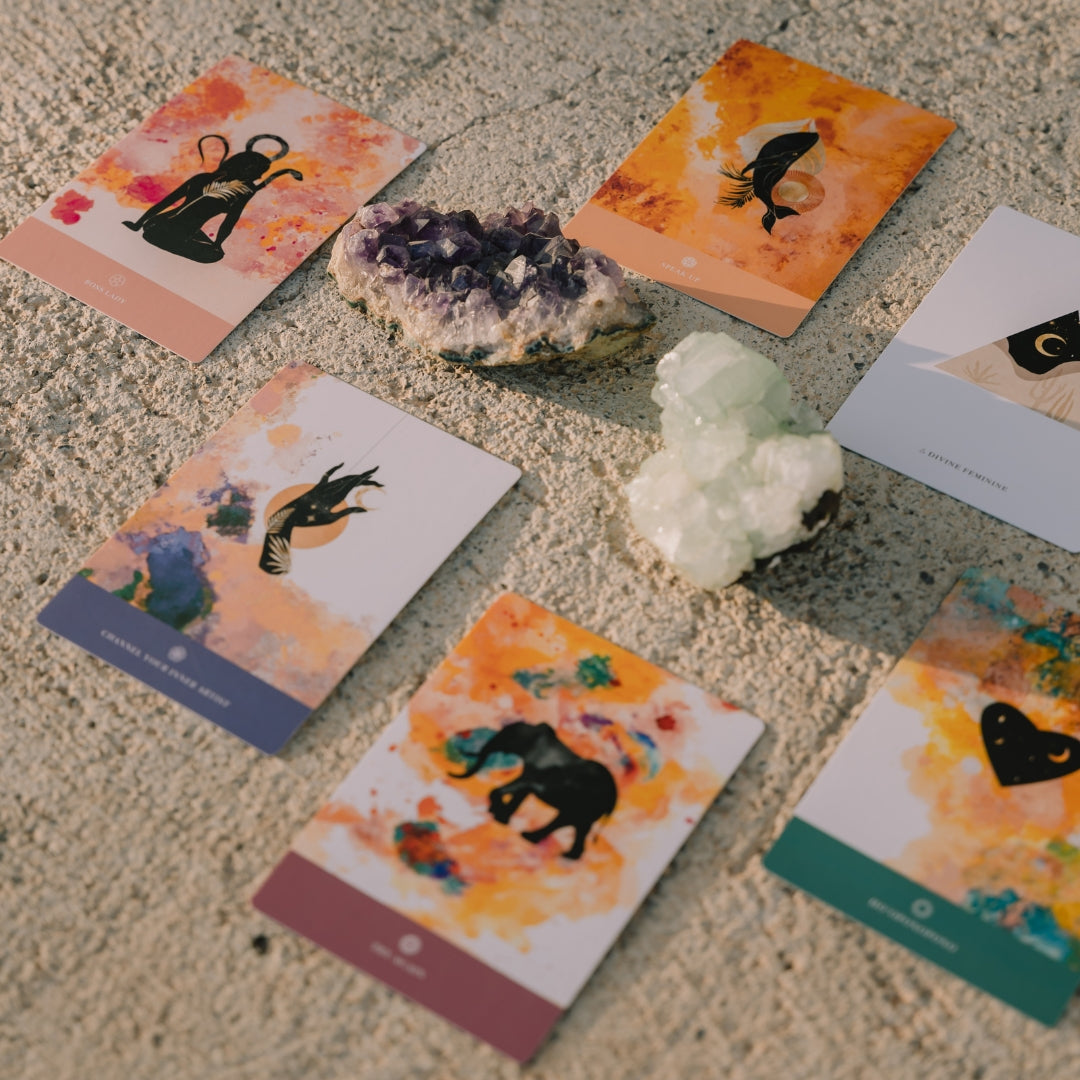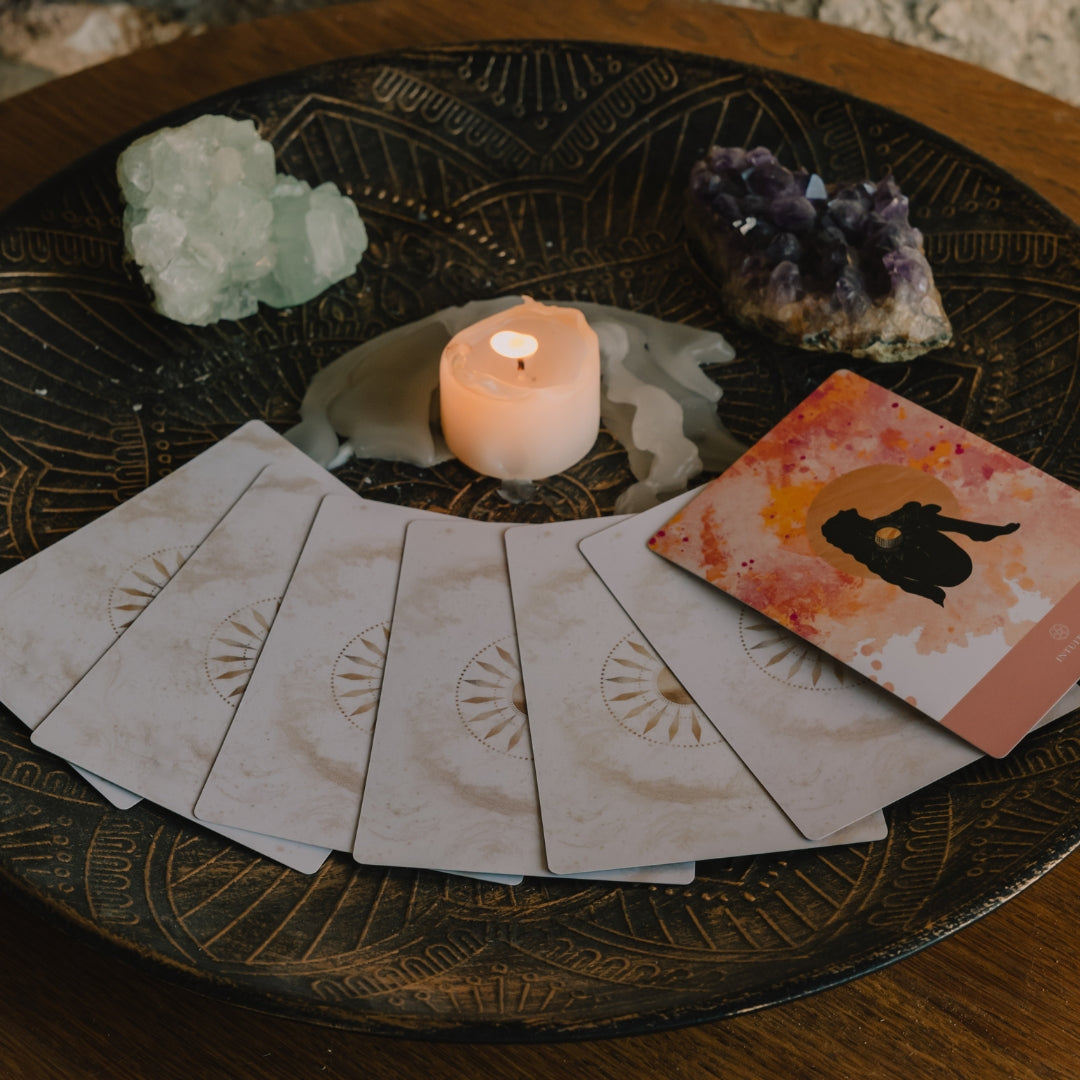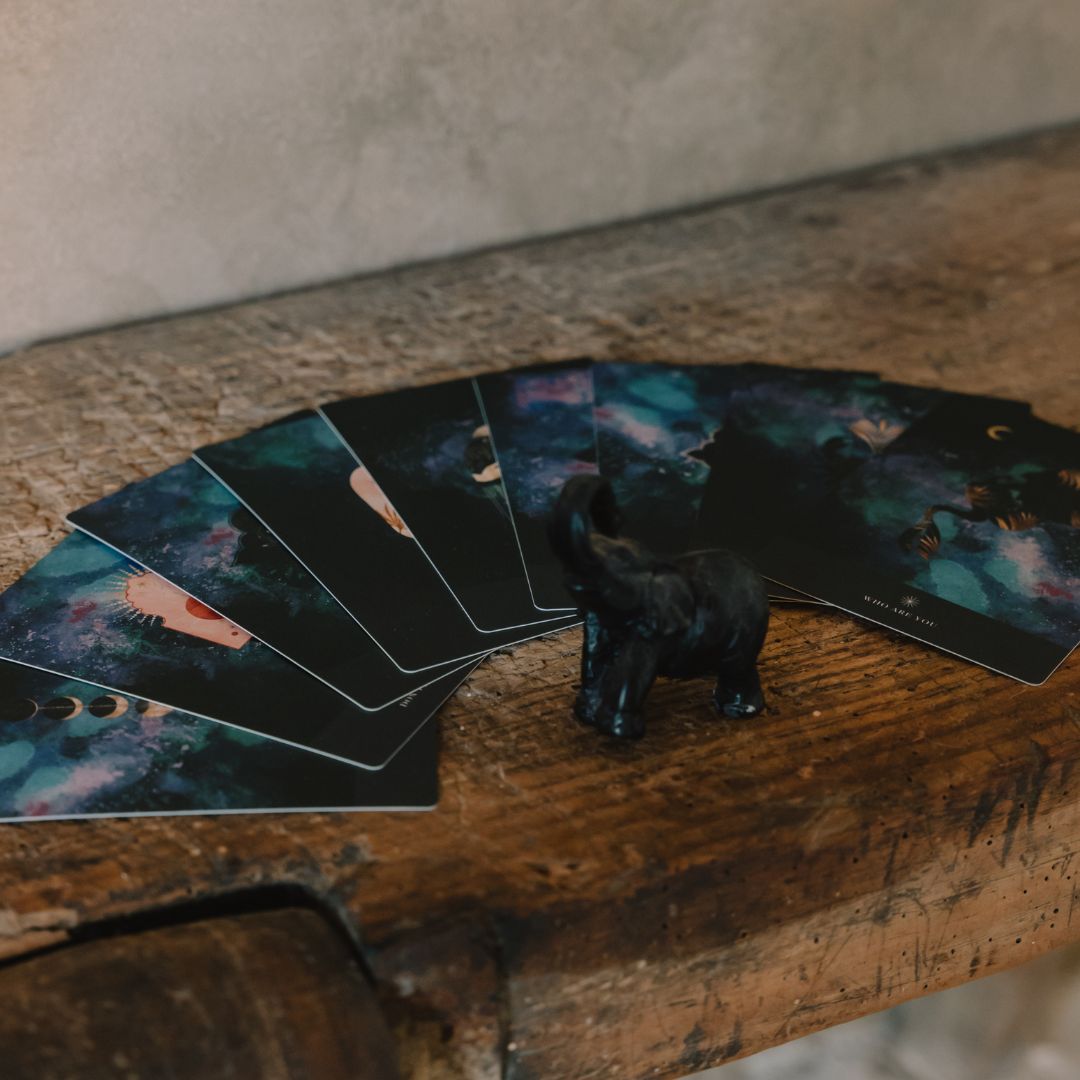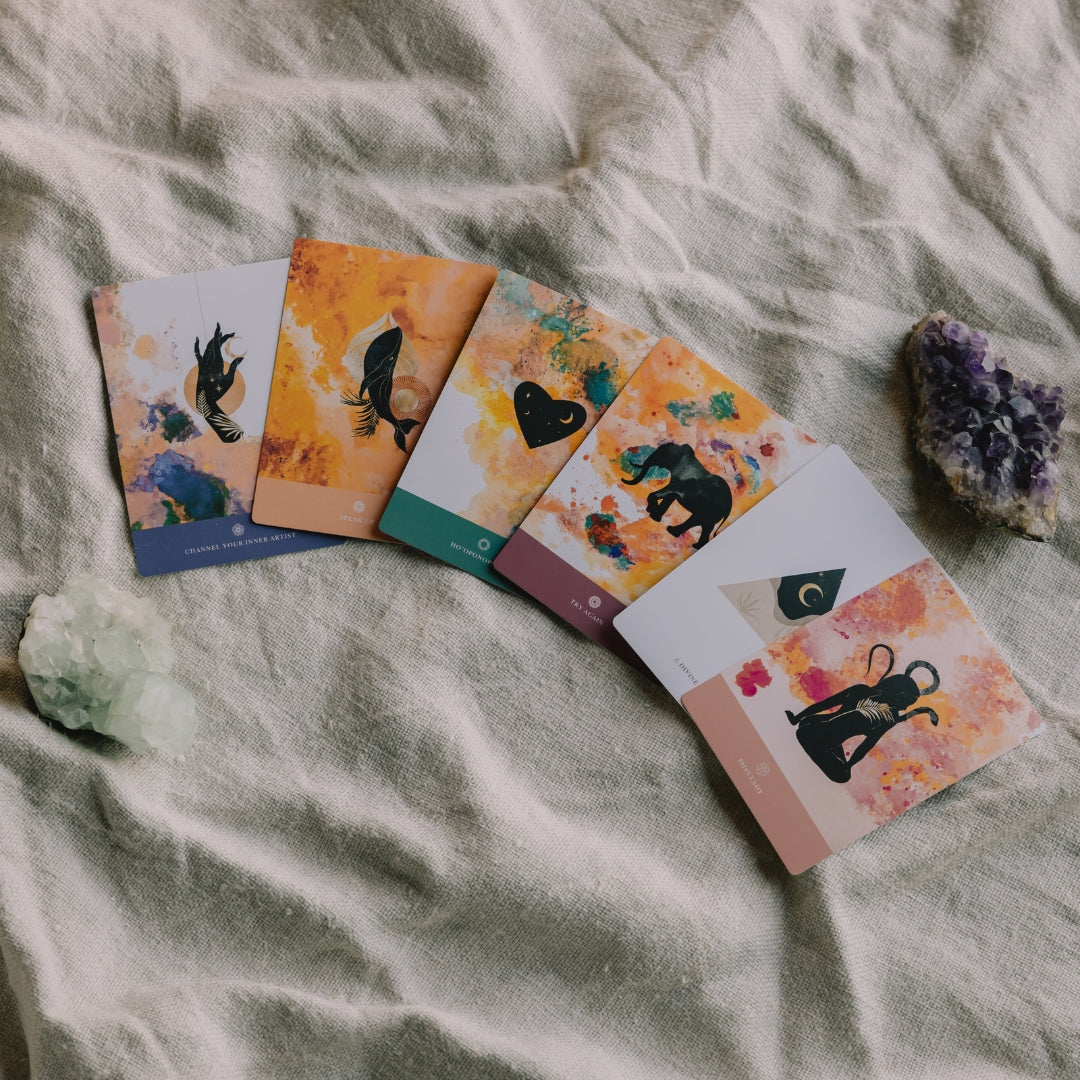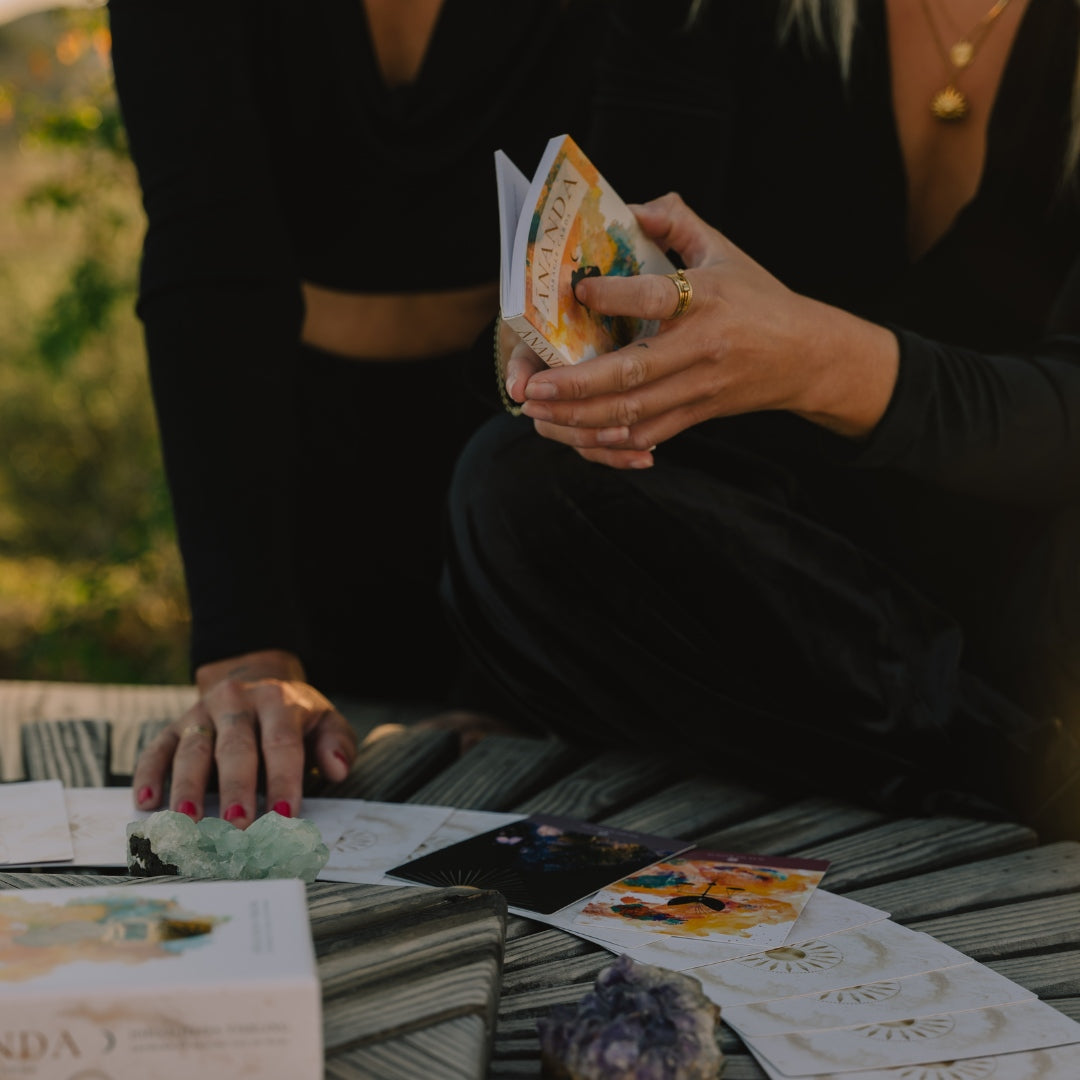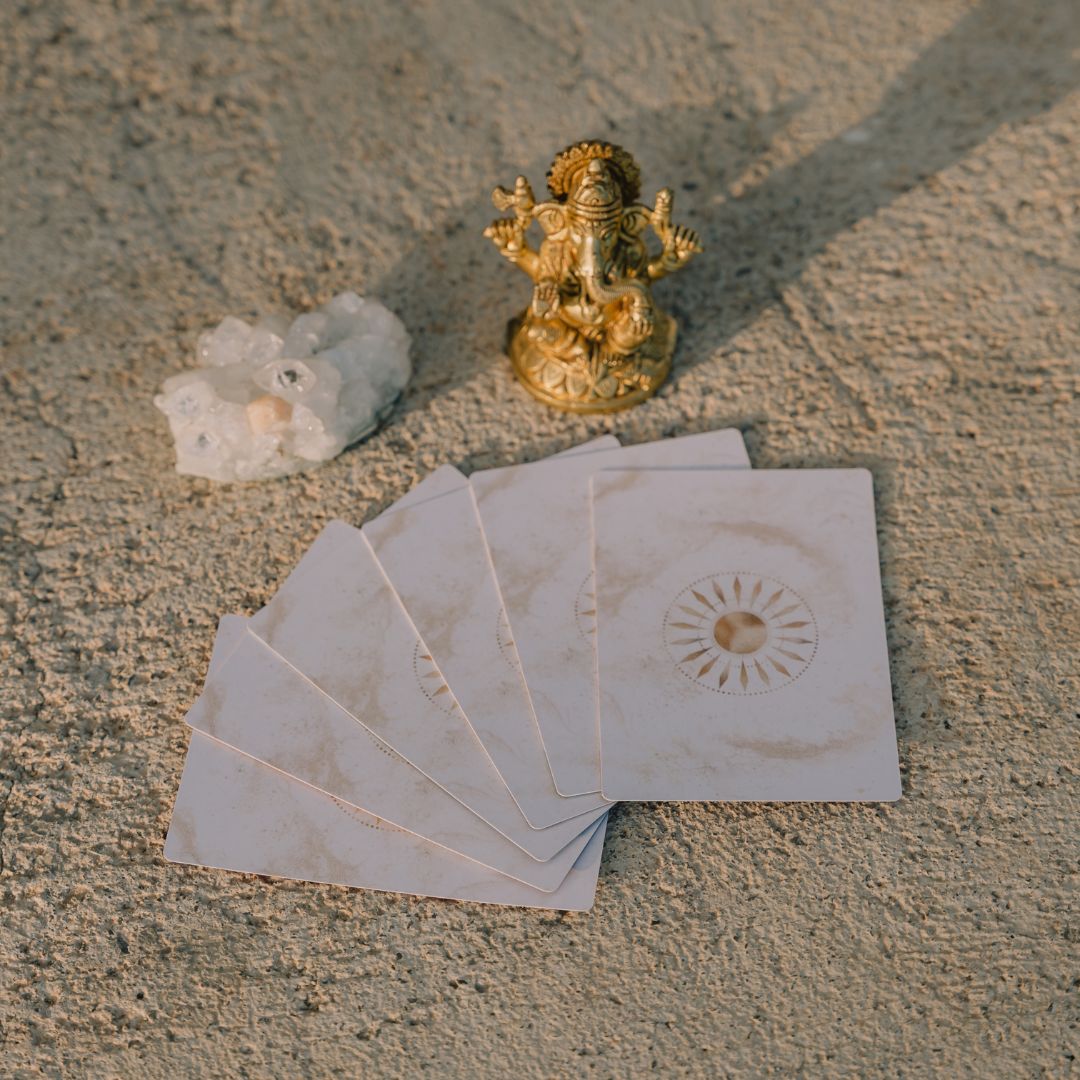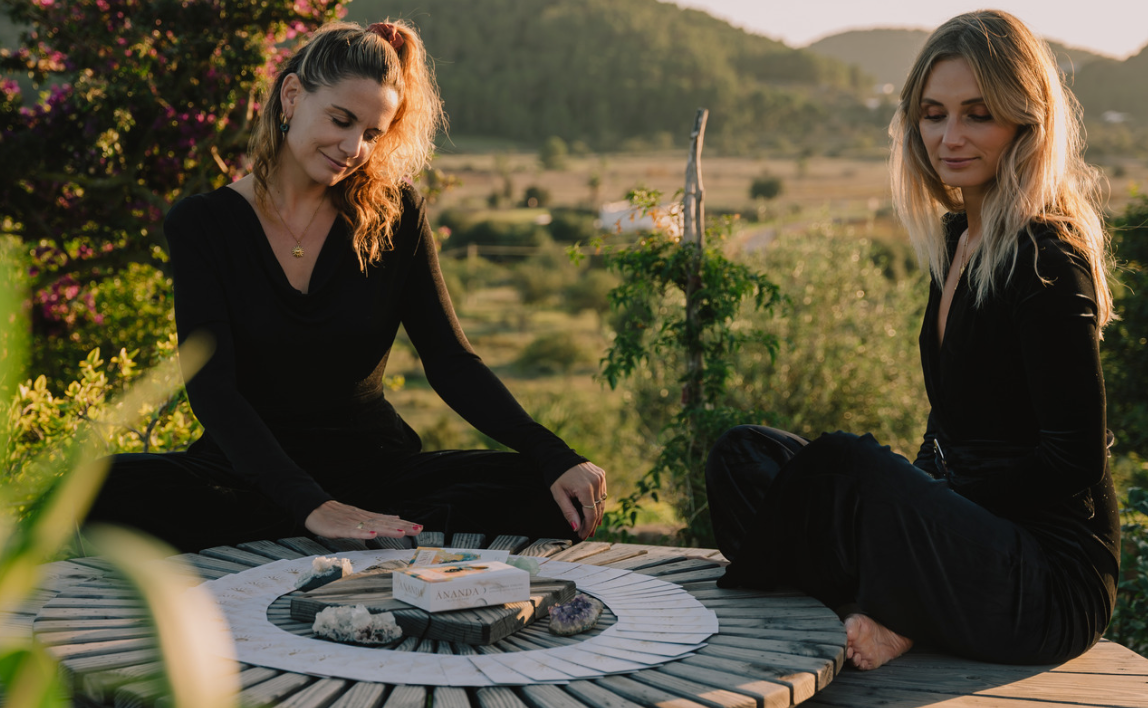 Reconnect with yourself
Hold the deck close to your heart or put your hand above the cards. Close your eyes set an intention or ask a question, shuffle and let the cards guide you on what you need right now.
I already got 2 tattoo variations inspired by the deck
The first time I used the Ānanda card deck was in my yoga teacher retreat in Ibiza with Sascha & Joëlle. In the retreat we learned to deepen our intuition and I thought a 1:1 class guided by the cards of the deck.
This was the moment I felt in love with the card deck because it was the most beautiful intuitive session I ever did. Since then I am using the deck in my Mini Retreats and Sessions.
And because I really love meaningful and amazing tattoos with a personal message I already got 2 tattoo variations inspired by the deck. 😉
I really love the look and the messages from the deck! Thanks Sascha & Joëlle for creating my favorite card deck.
These cards are spot on
I have a collection of card decks that I use personally and for group sessions. While some decks, like the Starseed Oracle Cards, don't always resonate with the energy of a group, I was on the lookout for something new. Since I discovered the Ānanda deck, all the other card decks are dusty now.
These cards are spot on. Whether I'm drawing a card for a spiritually-minded group or for those experiencing one of my half-day retreats for the first time, there's an immediate sense of recognition. Heads nod, tears are shed, and it often leads to meaningful sharing.
For me, this card deck means the perfect balance between practical life wisdom and spiritual insights. The fact that it was curated in Ibiza, combined with its beautiful artwork, adds a special touch. Ānanda is my go-to deck, and I couldn't be more grateful for its presence in my practice.
You really can feel how much love they put into this card deck
I am in love with the ĀNANDA oracle deck! First of all the looks… there is so much details on every card and also when you open the card deck there is a lovely ribbon which makes it very luxurious!! You really can feel how much love they put into this card deck.
I use the cards for myself with a morning ritual or when I facilitate/give a retreat or energy transmission for a group. I can tell the cards are always so so on point!!